5 Vtg 1950s Party Favor Egg Head Dolls, Posh Easter Girls In Bonnets Hand Made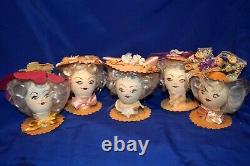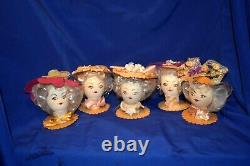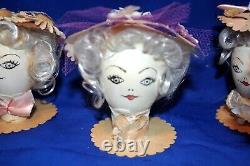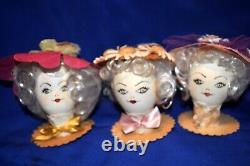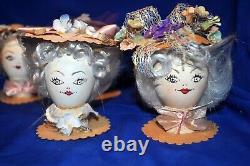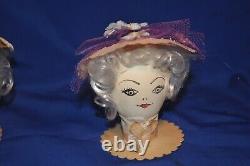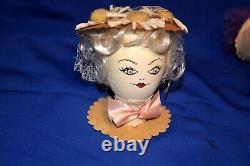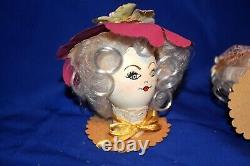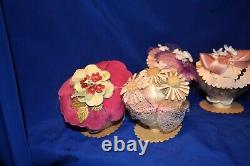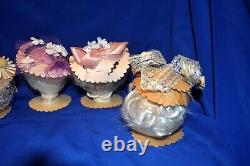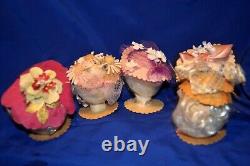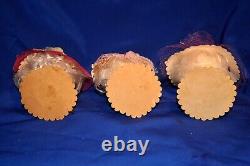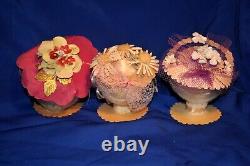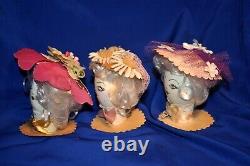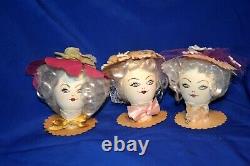 How do these things survive? I really need to make a category for that. I have no idea how the artist made these in the first place without breaking the shells. The heads are made from real, hollowed out egg shells.
The features are all hand painted, and are just gorgeous. Each little egg head is on a paper stand, has spun glass hair, and is wearing a paper hat, decorated with cotton and silk flowers, bows, bits of cloth and more. There was some black net on one's hat that is pretty much gone. Really, all the clothing and hats have worn a bit with age, but they look all the more amazing, as they look their age.
The are just so charming, and are great to display. They each are about 4 tall. They were made in the 1950's, and I think they were probably party favors for a bridge party group.