6-ft Animated Beach Santa Tropical Holiday Delight with Interactive Messages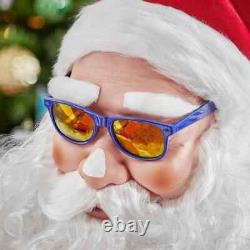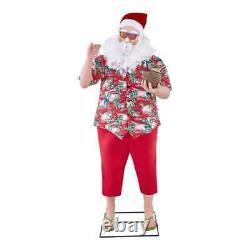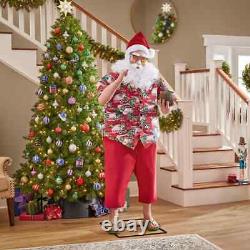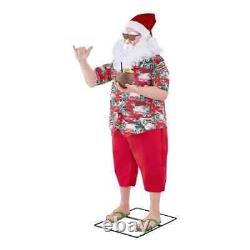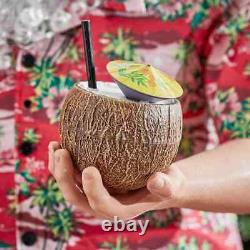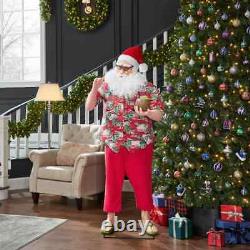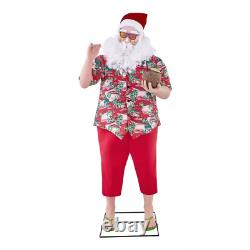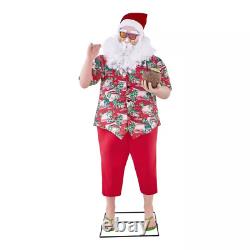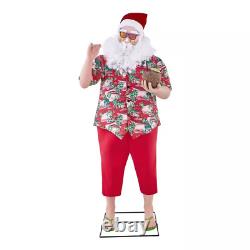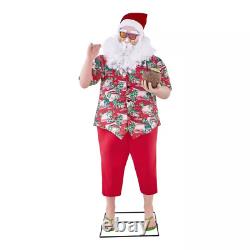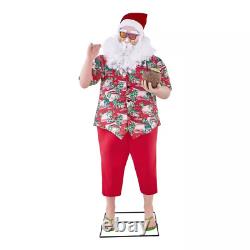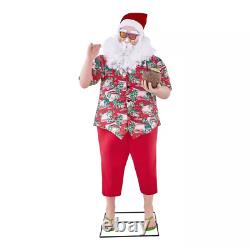 Dive into a tropical Christmas fantasy with our 6-ft animated beach Santa. This unique figure effortlessly marries the traditional charm of St. Nick with the laid-back allure of a beach vacation.
Donning a festive Hawaiian shirt, iconic Santa hat, chic sunglasses, and sipping on a coconut drink, this Santa is ready to party. With infrared activation, watch in delight as he moves his head and waist, captivating guests with five distinct 24-second messages.
This isn't just a decoration; it's an interactive experience that brings a touch of whimsy and tropical charm to your holiday celebrations. Interactive Activation: Equipped with an infrared sensor, detecting motion and bringing Santa to life. Distinctive Design: A perfect blend of traditional Santa and beach vibes for a unique holiday display.
Impressive Size: Stands tall at 6 ft. Ensuring it becomes the focal point of any room. Engaging Messages: Delivers five different 24-second phrases, adding a touch of fun and surprise.
Steady Power: Plugs into a standard outlet, ensuring uninterrupted festive fun. Complete Package: Set includes one animated island Santa, ready to elevate your indoor holiday décor. SEO Keywords: Animated Beach Santa, 6-foot Interactive Santa, Tropical Christmas Decor, Motion-Activated Holiday Figure, Santa with Hawaiian Shirt, Unique Indoor Christmas Display, Festive Santa with Messages, Holiday Island Vibe Decor, Quirky Santa Figure, Tropical Holiday Centerpiece.