Antique Christmas Candy Container 1930 Vtg Primitive Santa On Sled 6 Hand Made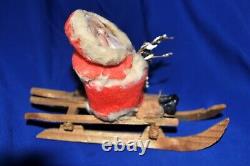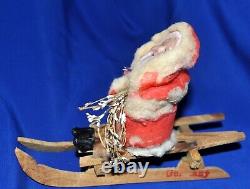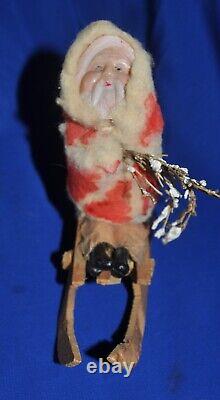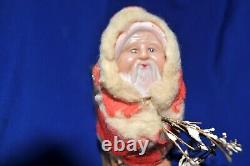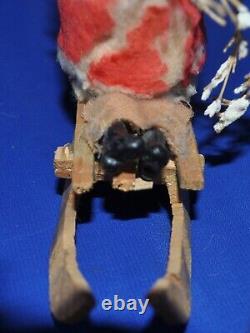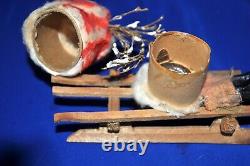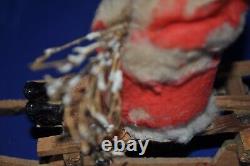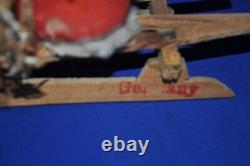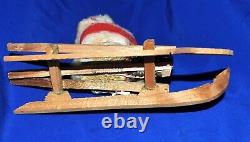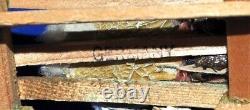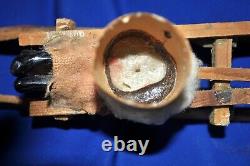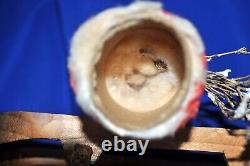 This listing is for a charming, antique primitive Santa candy container. He is really old - most likely late 1920's, early 1930's. I realized, just recently, that many of the German pieces from this era had Japan components. I have some eggs that are antique German, that had never been opened. When I opened them, they had little toys inside, with a Japan toy in each. SO, that makes the celluloid face, I think, Japan, added by the makers in Germany to their Santa on his sled.
The sled is marked Germany on the side in red, and on the bottom. It has lots of rich patina - the aged look things get over time. It has lots of age related wear, but I didn't see any missing parts. The wood is darkened with age.
He is carrying little branches with buds and snow - they are original. He appears all original to me, and I didn't see any missing parts.