KAREN HASKELL Huge Santa SIGNED 35 Inch Robe Toys Beads Vtg Designer Creation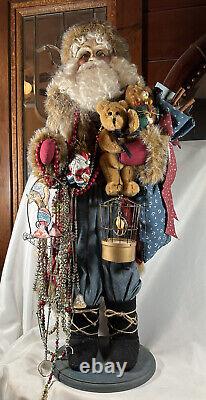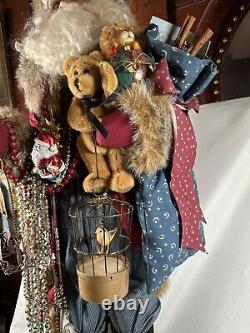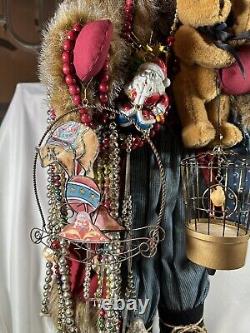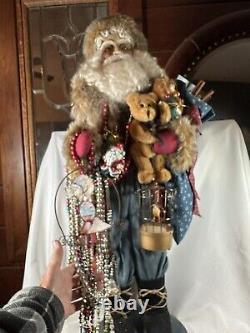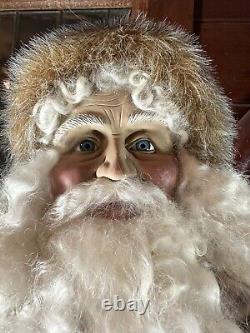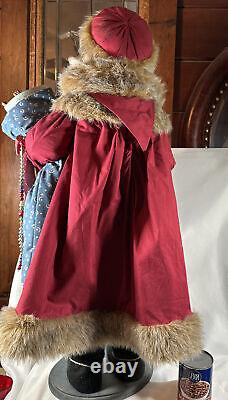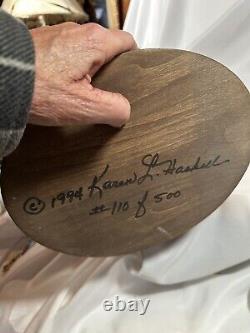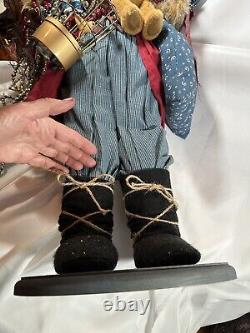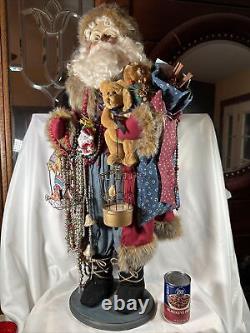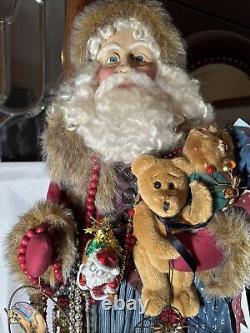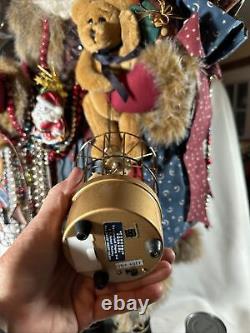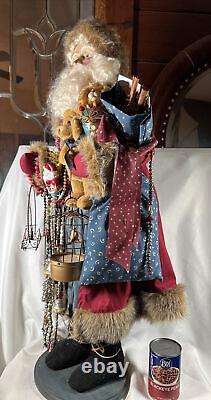 LARGE HAND MADE 1998 SANTA BY KAREN L. He is just 1 inch under 3 feet tall! Love the beautiful face of the Santa. He is so gentle looking, and looks real! He has a beautiful faux fur trimmed hood and robe around him with his long flowing look.
The Santa is really huge! An amazing, Karen L Haskell original signed Santa! Santa is in excellent condition, with gorgeous detail, and a delight to look at!
The robe has little wrinkles, but nothing other than that. No smoking no animals home. He is holding bags full of little toys and tons of beads! The beads have little cardboard ends on them as seen in my photos.
This is how Karen made her beads look. Kind of an antique look to it is what she was getting across. I don't know if it works or not with batteries.
I did not try any batteries in this. Overall, he's in very fine condition and would love to fly to your new home! He would come bubble wrapped, and in great shape.