Rare 1990 BRAMBLY HEDGE by Enesco Corp. Resin Christmas Tree with 2 figurine Mice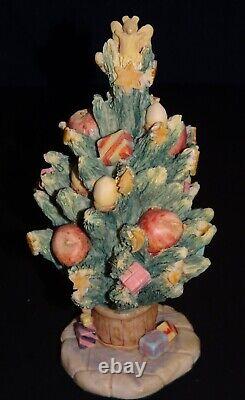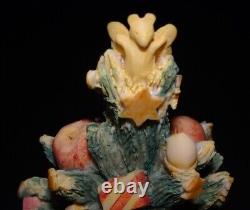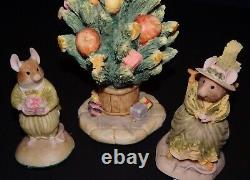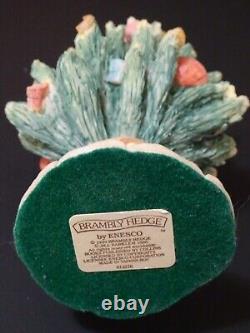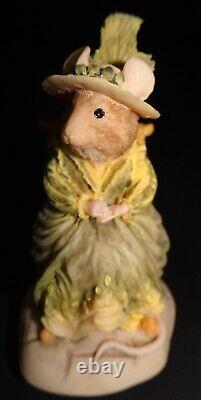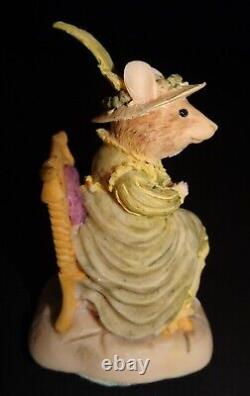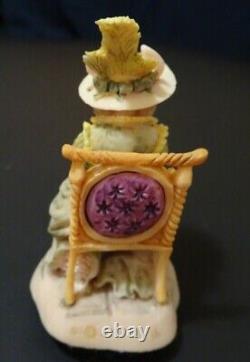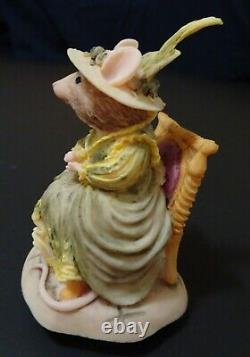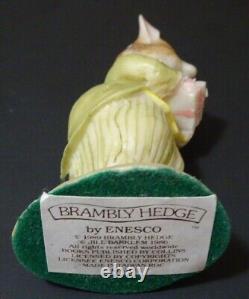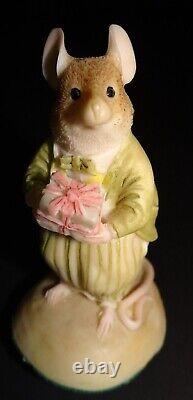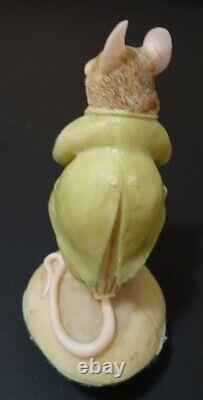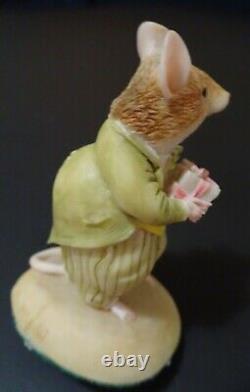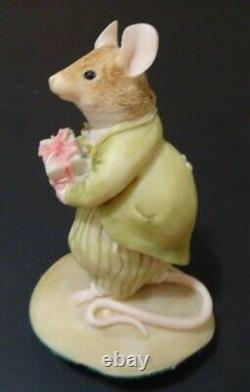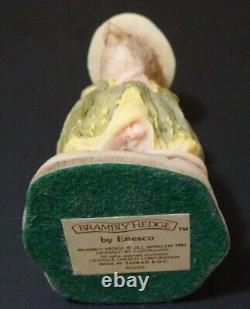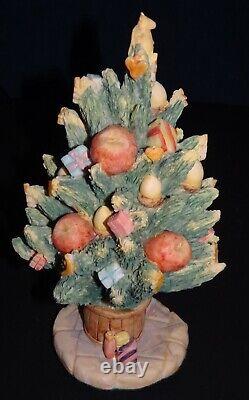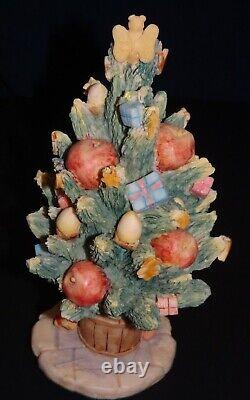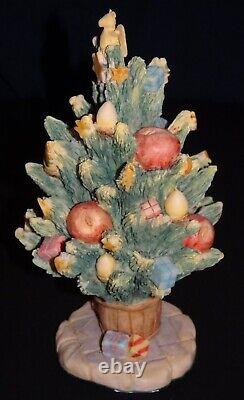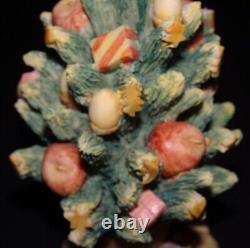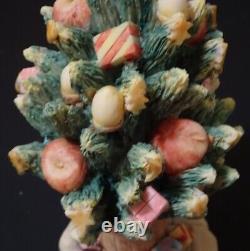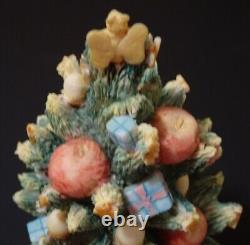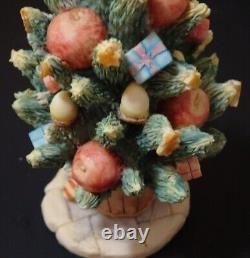 Rare Mini Resin Christmas Tree with two Mice 1990 BRAMBLY HEDGE by Enesco Corp. By Jill Barklem 1986, made in Taiwan #61357. Lots of cute little details. The tree is 5 and 3/4 inches tall. The female mouse is 2 and 5/8 inches tall.
The male mouse is 2 and 1/2 inches tall. The red color appears quite a bit brighter in the pics than in person. It's a light red color - like a light watercolor wash with light yellow around the apple stem. Also, the brown color of the mice is a lighter shade with no reddish tones, than the monitor shows. The colors look more like what watercolors would look like than a heavier paint. Brambly Hedge's mice first appeared in 1980, when the four seasonal stories by Jill Barklem were published. Since then, readers have loved exploring the miniature world of the hedge and meeting the families who live there. In this collection, the mice have many adventures.