Russian Ceprueb Nocag Santa Skiing painted Christmas Ornaments Signed Bum Russia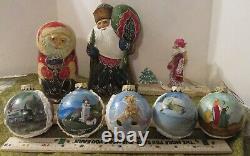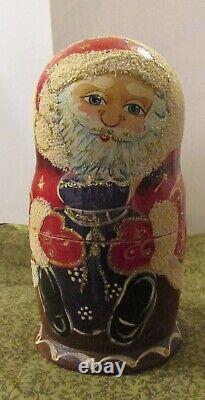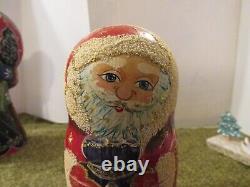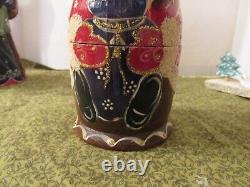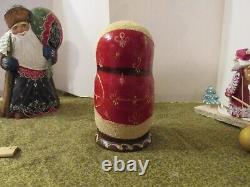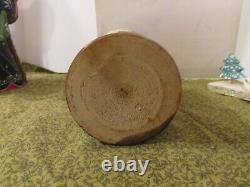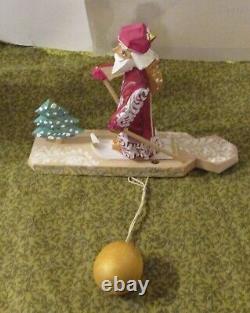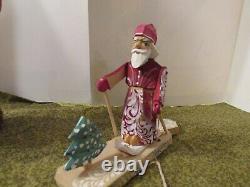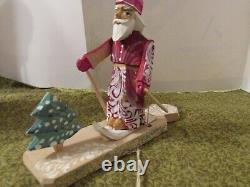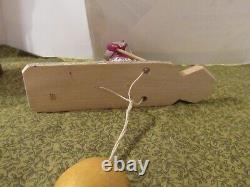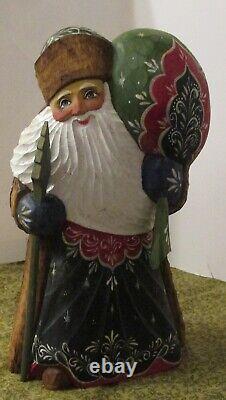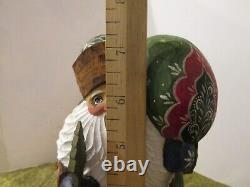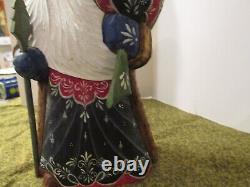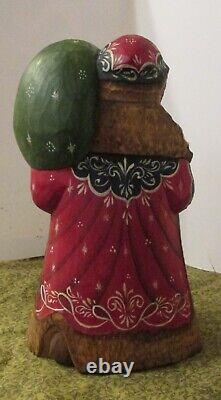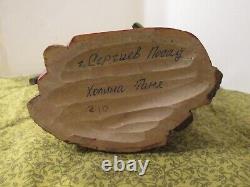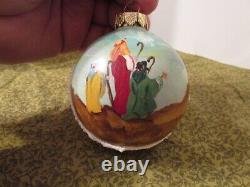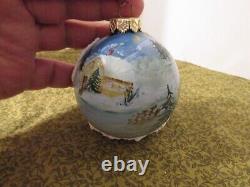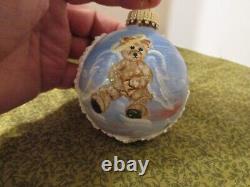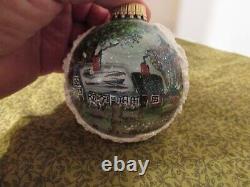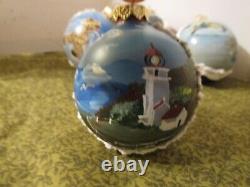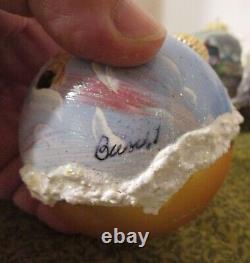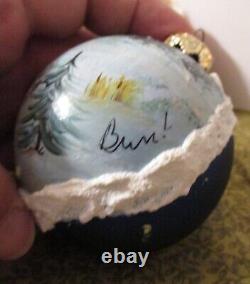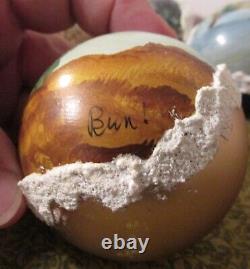 There is some wear to the ornaments with some little scratches on the backs. The nesting Santa does not come apart and i do not think there are others inside of it.
Still it is hand painted and beautiful. The signed Santa is just stunning and is hand painted and signed. This Santa is about 7 inches tall and one of a kind and very hard to find and highly collectable. The ornaments are all hand painted and signed Bun!
(I think) If any one knows who this is any information would be great. These were all wrapped together in a pretty little box so i assume they all go together.
Well at least you are getting them all.